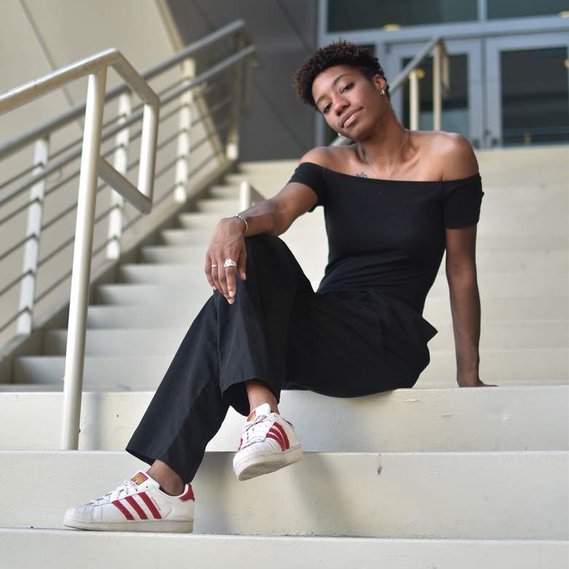 KATIE HUTCHINSON
Katie Hutchinson is a graphic designer, illustrator, collage artist and musician from Raleigh, North Carolina.
She is currently living and working in Greensboro, NC, creating artwork for friends and artists alike. Her focus is the creation of works that not only is a reflection of the client but herself as well.
Interdisciplinary work of Katie's is inspired by the topics of diversity, personal discovery, her love for hip hop culture, and the fight against social norms.
Her writing and music is a method of telling her own personal story as well as attempting to connect with an untouched audience of those in the out-crowd.